Kiedrich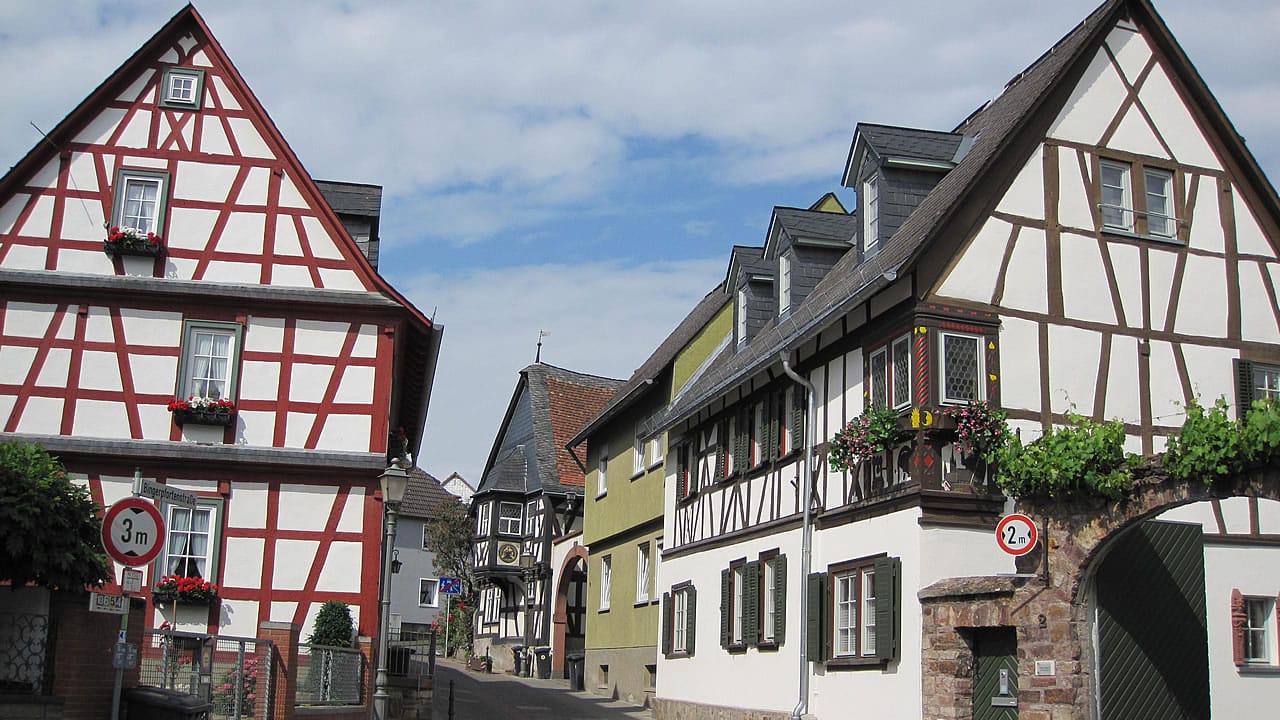 The 1000-year old wine-growing town of Kiedrich is often known as the "gothic treasure box" in the Rheingau region. It was saved from beeing destroyed during different wars. Nowadays it welcomes thousends of pilgrims who like to visit the Valentine's church from the 14th century; it is a an architectural jewel from the middle ages. It has a complete gothic inventory, such as the lovely Madonna that was built in 1500, the antique organ that can still be played, the bells from 1389 and 1513 and the original stalls. The highlight of this famous church is the Sunday high mass with its convent choir, that has a 600-year tradition and is the only choir in the world that still sings Gregorian songs with germanic character.
Worth seeing are the city hall from the renaissance period, the old aristocratic and noble villas and the medieval half-timbered houses, as well as the fortress ruins of Scharfenstein situated in the middle of the vineyards. It is the landmark of Kiedrich and was once the residence of the archbishops of Mainz. Of course Kiedrich has been very much related to the wine-growing tradition for many centuries; different wineries, friendly guesthouses and restaurants give evidence of it. Its proximity to the world-known cistercian monastery of Eberbach has had a big influence on the city of Kiedrich.
Kiedrich celebrates in June yearly its big "Wine-and-Married-Couples" Festival; the couples marry in the city hall and become as a present a vine from the city's "vineyard of marriage".
Adresses in Kiedrich
Wine Estates
Restaurants
Hotels, Private hotels, Private flats