Mittelheim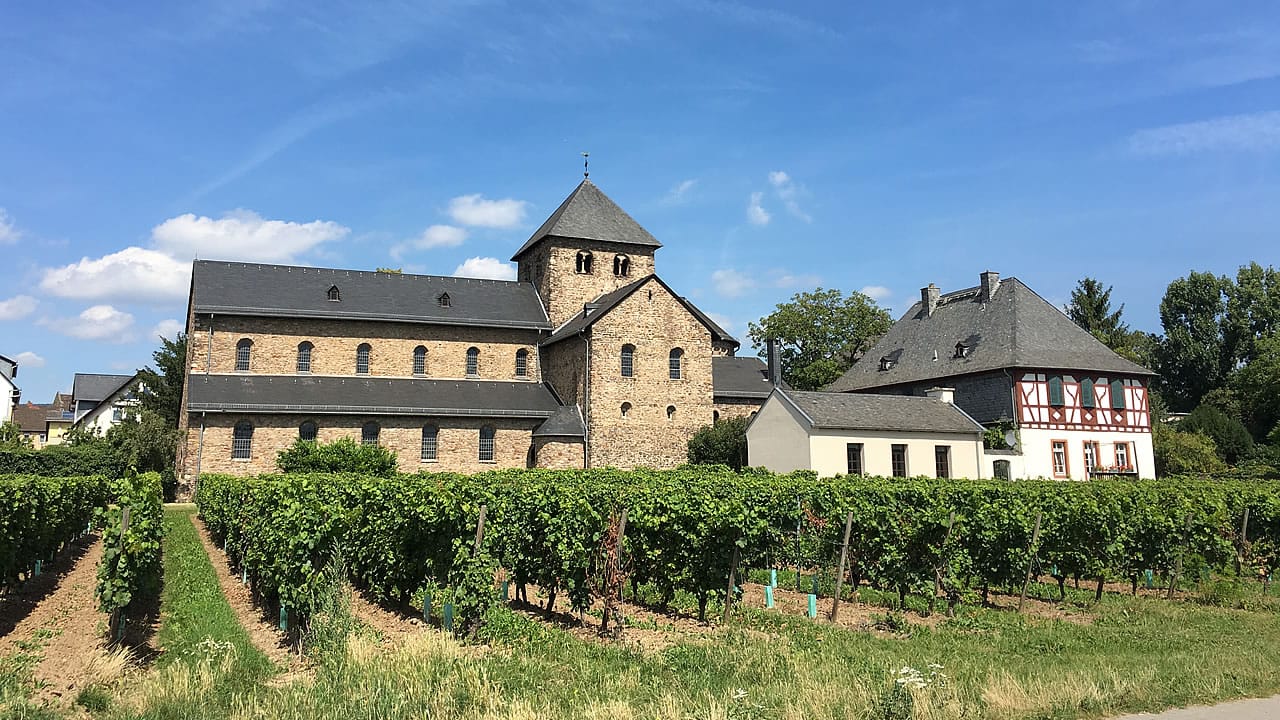 A discovery made in a trashhole from the neolithic age is evidence of the first settlements of Mittelheim. Its name derives from its location "in the middle of" two other communities called Winkel and Oestrich, and is from franconian origin.
The first certified mention of this town goes back to 1292. The wealthy ministry official of Mainz, Wulferich of Winkel, constructed years before a monastery that was dedicated to Saint Aegidius. The Mittelheimer Basilika was constructed between 1118 and 1131. In 1131 the archbishop Adalbert the I. drove out the regular canton monks from the monastery of Eberbach, who once settled there. Looking for a new home, they established themselves in the womens' monastery of St. Aegidius in Mittelheim. It became a double monastery, which was not unusual for the time being, but had not lasted long either. In 1263 the monastery church of St. Aegidius became a parrish church, the nuns from the monastery settled in the area of Gottesthal at the Pfingst stream and the monks went back to the monastery of Eberbach.
Mittelheim is very well known for its wines; worth seeing is its old city hall, dated 1504. According to the chronicles, Mittelheim had its own wine market by the year of 1599.
Adresses in Mittelheim
Wine Estates
Restaurants
Hotels, Private hotels, Private flats