Lorchhausen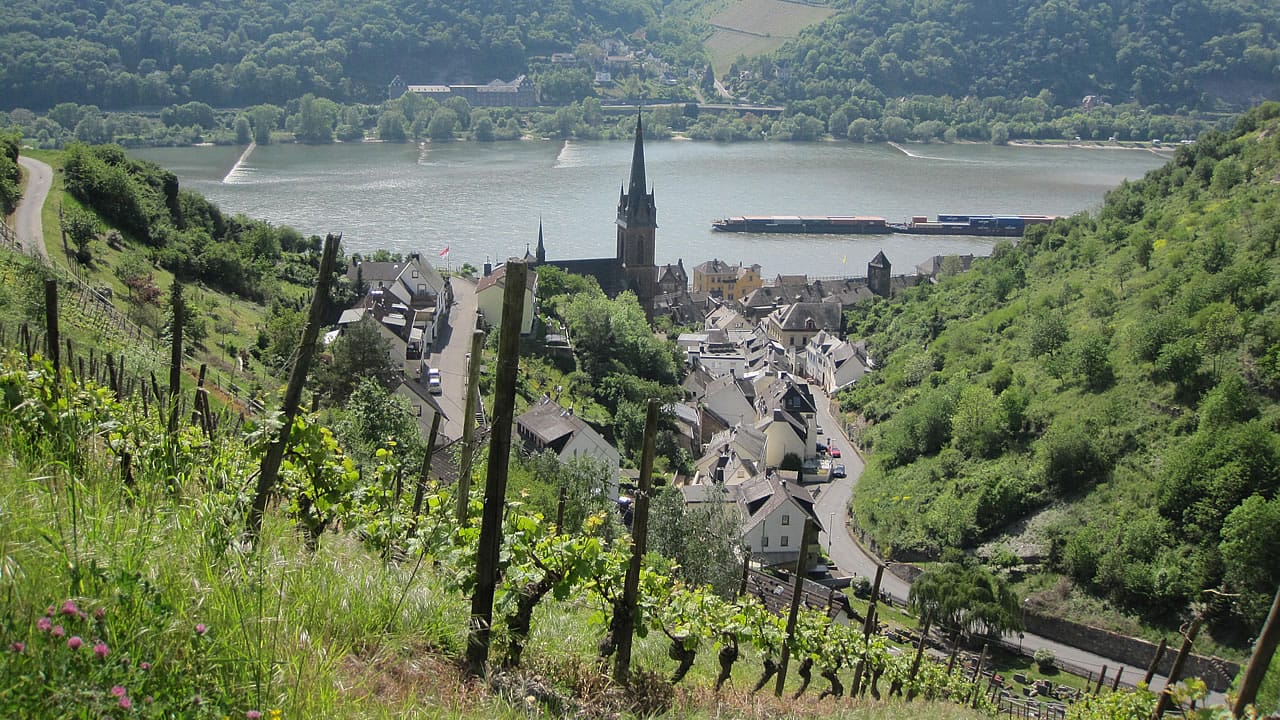 Lorchhausen lays among the vineyards and the river, where the Retz stream flows into the Rhine river. It is called the west gate to the Rheingau. In the year 1211 the community of Lorchhausen is first mentioned in a property's certificate from the monastery of Eberbach. Both Lorch and Lorchhausen built a single community until 1773. Lorchhausen was then an independent city with free administration until 1971 where both communities again voluntarily merged.
This traditional wine-growing community is the limit between the two states of Hesse and Rheinland Palatinum; it is as well the starting point for the well-known Rheingau Riesling Route. In its 20-hectare-vine area grow the riesling and pinot- noir grapes, typical for this Rheingau wine region.
Several pathways lead through the vineyards and impress with its magnificient panorama view over the river valley and a number of fortresses and castles.
Worth seeing is his preservation area called "Engweger Kopf" that counts with rare flora-and-fauna species and invites yearly hundreds of visitors.
To visit in the city is the tower in romanic style from the old church built in the 16th century, which was part of the city fortification. 1872 the church was burned; a new church in neo-gothic style was built in 1879 over the rocks in Lorchausen on the "Bishop's hill"; it is today known as the parrish church St. Bonifatius.
Worth seeing is also the Clemens chapel from 1909.
Dare an ascention over the calvary hill with its viacrucis stations from 1870, and enjoy the magnificient view over this beautiful town.
Adresses in Lorchhausen
Wine Estates
Hotels, Private hotels, Private flats