Oestrich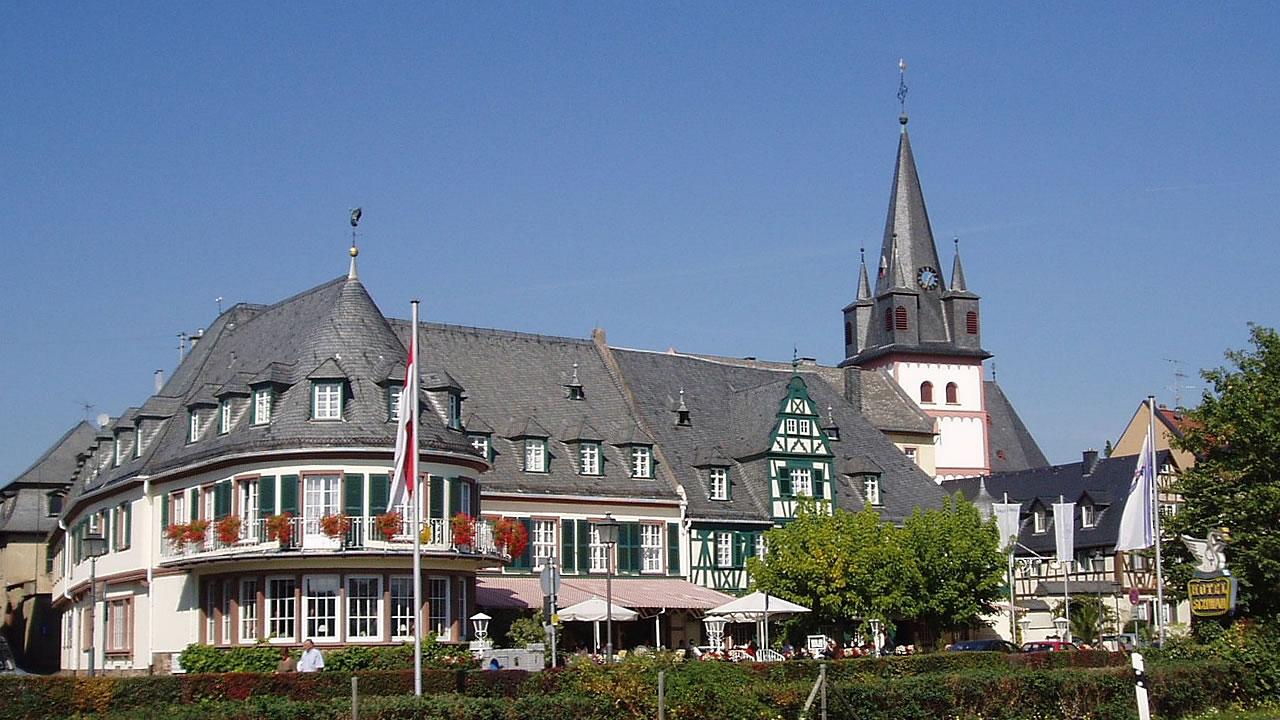 Oestrich wine-growing tradition goes back many centuries. Its landmark today is the wine-loading crane located on the river shore. It was operated by man power to load the wine barrels until 1924. Today it is opened for visitors during the summer months. The crane-master's house is located just a few steps away from it in the city center.
Worth seeing is Oestrich's marketplace with its beautiful half-timbered houses and wineries. Next to it is the catholic church of St. Martin.
About Oestrich's history before the 12th century is very little known. Life in this town took place in its center around the marketplace.. In the 17th and 18th century wealthy families built their villas on the river front. The beautiful half-timbered houses surrounded by birch and willow trees on the river shore, can still be admired today. Oestrich has also a valley with a stream way, vineyards, old mills and monasteries in the location of Gottesthal; all these are lovely places for nice walks that may find and end in any of the friendly guests'courtyards located throughout the city.
Adresses in Oestrich
Wine Estates
Restaurants
Hotels, Private hotels, Private flats