Winkel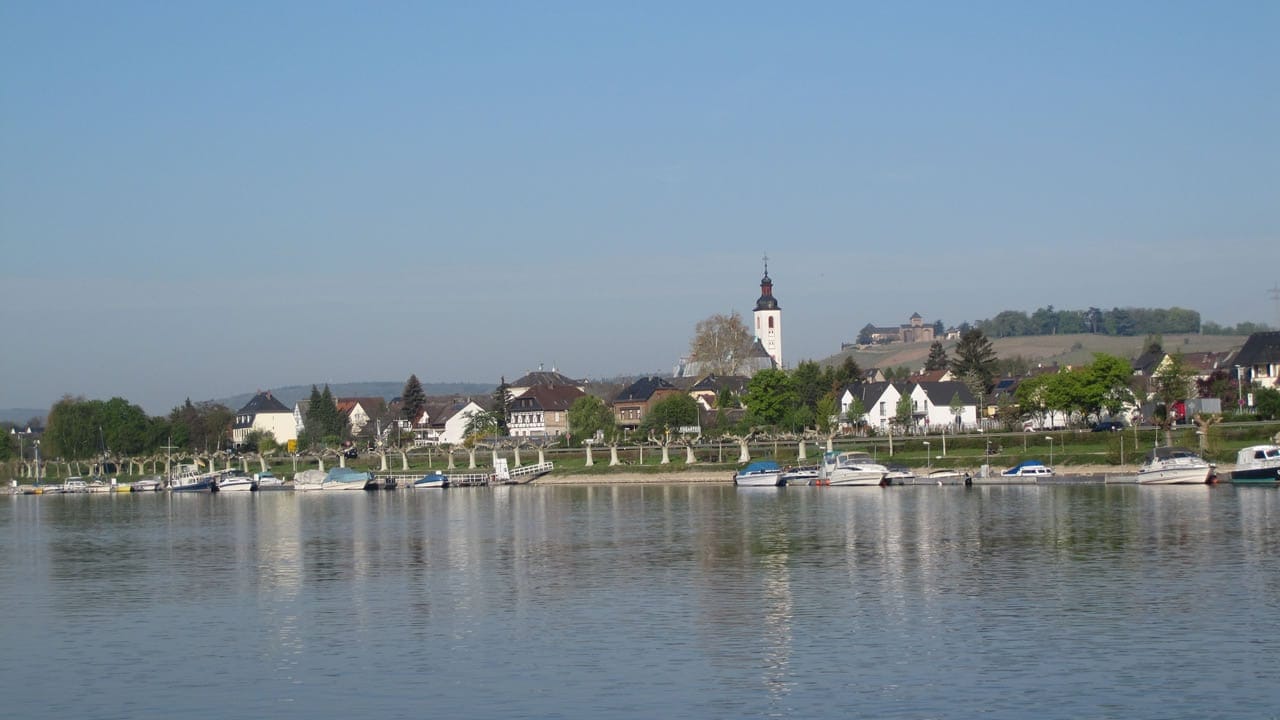 It is one of the oldest settlements in the Rheingau region. A grave from the bronce period was found here during a construction. It was first mentioned in regards to the Bishop Rabanus Maurus. In the year 850 the archbishop took over the direction of the archbishopric at the age of 67 and fed the poorest in his diocese in the town of Winkel. There were more than 300 people starving. The legend tells the Bishop used to live in the "Graues Haus" ( the so called 'grey house'). In different excavations, there were rests found of a wall construction from the 7th to 9th centuries. Later on it was the home of some Greiffenclau dinasty members. Today it is known as the oldest stone-built-construction in Germany.
Winkel has also a historical wine-growing tradition, that can be seen in its local wineries and romantic courtyards. The privy councillor Johann Wolfgang von Goethe enjoyed also the good Rheingau and Winkler wines and was often visiting the family Brentano, who lived at their house on the river shore. This house and its park is today a museum and restaurant, preserved as it was in the time when the most famous German poets, including Goethe, came in and out; nowadays the family von Brentano opens it to guests.
There are other sights in Winkel worth it visiting, such as its historic Zehnthof (a courtyard where a 10th percent of the natural produce was charged), the local church and the impressive Vollrads Castle with winery, castle park, restaurant and an enchanted water tower.
Adresses in Winkel
Wine Estates
Restaurants
Hotels, Private hotels, Private flats